Kenya, Uganda NGOs Win Millions in Maternal, Infant Health Awards
The Patchwork Collective, Lever for Change,and ICONIQ Impact, ICONIQ Capital's platform for collaborative philanthropy, have announced three awardees for the Maternal and Infant Health Award. The award is a U.S.$12 million grant competition designed to aid innovative, community-led organisations in providing women with access to safe, equitable, and quality maternal healthcare, with the goal of reducing maternal and infant mortality worldwide.
Lwala Community Alliance (Lwala), in partnership with Dandelion Africa, was selected by The Patchwork Collective as the recipient of the award's lead U.S.$9 million grant for their work scaling community-led health in rural Kenya while Uganda's Babies and Mothers Alive Foundation (BAMA) received a U.S.$1 million award.
Over the last 10 years, advanced research and technological breakthroughs have led to a global decline in maternal and infant mortality. Yet, critical treatments, innovations, and resources remain out of reach for women, children, and communities most in need, and women in low-resource communities continue to die at rates far surpassing the rest of the world.
It's estimated that if these innovations were made accessible to those who need them most, nearly 2 million lives could be saved. In Kenya, where Lwala operates, marginalised communities bear the highest burden, with just 15 of Kenya's 47 counties comprising nearly 99% of all maternal deaths.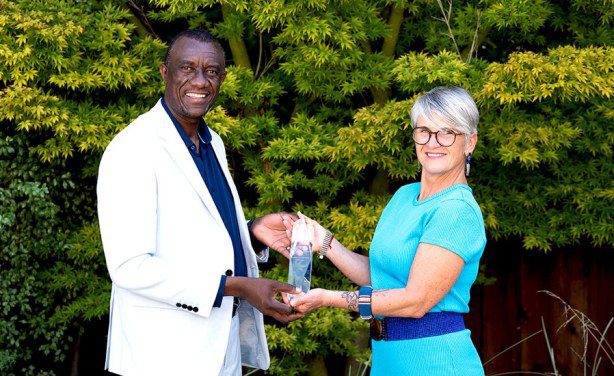 Julius Mbeya, left, Co-CEO, Lwala Community Alliance, accepts the Maternal & Infant Health Award on behalf of recipients Lwala Community Alliance and Dandelion Africa from Marie Dageville, Co-Founder of The Patchwork Collective.
For the original article, please click here.