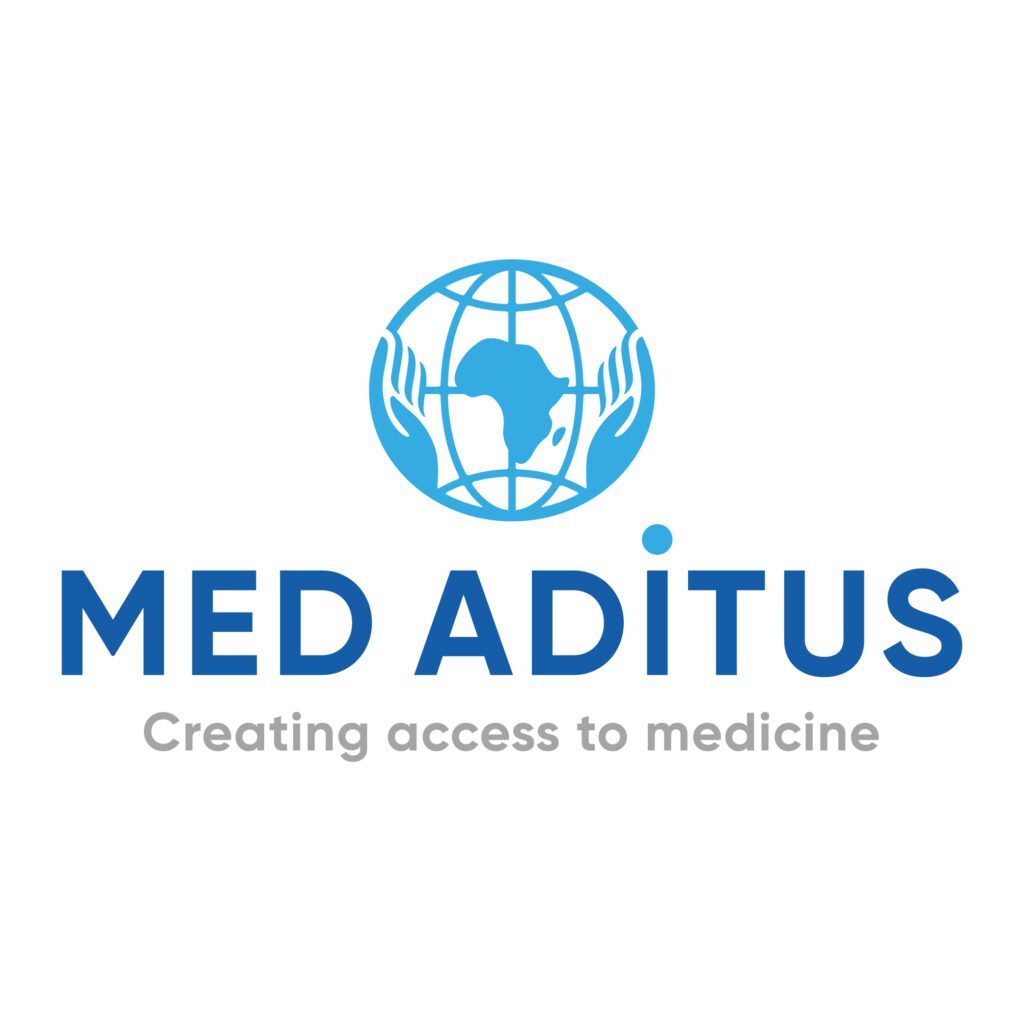 FOR IMMEDIATE RELEASE
Media Contact:
Chiara Canzi
Chief Communications Officer
[email protected]
(434) 249-5930
www.medaditus.org
Med Aditus Announces the Appointment of Yves Ribeill and Bob Blouin to Board of Directors
RESEARCH TRIANGLE PARK, NC, (November 09, 2022) – Med Aditus International, Inc. is pleased to announce the appointment of Yves Ribeill, Ph.D., and Robert A. Blouin, Pharm.D., to its Board of Directors.
Ribeill and Blouin join the board at a critical time. Med Aditus is poised to launch a pharmaceutical manufacturing enterprise in Kisumu, Kenya, that will deploy the leading-edge continuous modular manufacturing technology and blockchain-based digital quality management system. Med Aditus   aspires to become a leader in the region for local manufacture of high-quality affordable medicines. A nonprofit seeking to meet the unmet need of patients for medicines in sub-Saharan Africa, Med Aditus will greatly benefit from Ribeill's experience and Blouin's leadership.
Ribeill, a serial entrepreneur and leading advocate for sustainability, spearheaded the effort of taking a pharmaceutical startup to a publicly traded product development and manufacturing company.
"I have known Yves since early 2000's when he led Scynexis and built it into a highly successful publicly traded pharmaceutical company," said Dhiren R. Thakker, Ph.D., Founding President and CEO of Med Aditus. "Yves' vast experience will prove invaluable as Med Aditus is preparing for its next important phase in sub-Saharan Africa."
Ribeill is currently a Partner and Entrepreneur-in-Residence with Argobio Studio based in Paris, France, a start-up company committed to turning cutting-edge innovations into biotech companies, and Chairman of the Board of Calyxt. He also founded Scynexis, Inc. and served as its president and Chief Executive Officer from 1999 to mid-2015. During his 38-year international career in pharmaceutical industry, Ribeill was involved in all phases of the discovery and development of drugs for malaria, cardiovascular diseases, bacterial and viral diseases, CNS disorders, and parasitic diseases.
"We are thrilled to welcome Yves and Bob to the board," said Pape Gaye, Chairman of Med Aditus' Board of Directors. "Yves has a long and diverse track record in the international pharmaceutical field. Bob is a proven leader. The level of accomplishments combined will be invaluable in helping Med Aditus accelerate achievement of its goal of making medicines available to those who need to the most in Africa "
Blouin is the Bryson Distinguished Professor at the University of North Carolina-Chapel Hill (UNC) Eshelman School of Pharmacy, where he served as Dean from July 2003 to September 2017 and the Founding Director of the Eshelman Institute for Innovation, an engine of perpetual innovation in pharmaceutical and biomedical sciences. His most recent appointment was Provost and Executive Vice Chancellor at UNC, one of the nation's top public universities.
"As a member of Bob's leadership team, I have witnessed how he steered the School to construct strategic partnerships and become a highly consequential player in the drug discovery and development sciences and pharmacy education on the UNC campus, nationally, and globally," said Thakker. "I believe Bob's ability to create a bold vision and transform it into palpable reality will serve Med Aditus well in its quest transform the pharmaceutical sector in sub-Saharan Africa to serve the need of the people for high-quality and affordable medicines."
Most notably, during his time as Dean of the UNC Eshelman School of Pharmacy, Blouin brought the school to national and international prominence by being hailed by U.S. News and World Reports as the No.1 pharmacy program in the United States. He was also recognized to have raised the largest gift from a single donor in the history of UNC ($100M) to create the Eshelman Institute for Innovation.
"I have been inspired by the bold, altruistic vision of Thakker and am excited with the prospect of bringing several new and emerging technologies together to overcome a problem that affects the health and wellbeing of millions of adults and children in Africa," said Blouin.
Blouin's experience as a leader and administrator in the highest ranks of a top institution will be invaluable as Med Aditus is beginning to raise funds to finance the construction of a pharmaceutical manufacturing enterprise that aspires to affect disruptive changes through cutting-edge technologies and novel business models.
Med Aditus International is a nonprofit organization committed to applying cutting-edge technologies such as modular continuous flow pharmaceutical manufacturing and blockchain-powered automated quality assurance systems, to expand access to quality, affordable medicines in sub-Saharan African countries while transforming the region's emerging pharmaceutical sector into a world-class, sustainable ecosystem.
###
Med Aditus International, Inc. is a North Carolina, United States, nonprofit corporation; It is tax-exempt under the Internal Revenue Code Section 501 (c)(3).
For interviews or additional information about Med Aditus, please contact Chiara Canzi, Chief Communications Officer, at [email protected] and 434-249-5930.